You can find one of the world's best schools in the bustling city of Bulawayo, Zimbabwe. Eveline High School, a 112-year-old educational institution that serves 1,100 girls ages 13 to 18, has a reputation for resilience and excellence in education. Because it includes JA learning experiences in its curriculum, it's also considered a JA school. And this year, it has been shortlisted for the 2022 World's Best School Prize for Innovation.
First introduced into the school more than a decade ago, JA became an official part of the Eveline High School curriculum in 2017, thanks to the efforts of JA alumnus and educator Jobert Ngwenya. The head of Eveline's social studies department, Jobert reached out to the JA Zimbabwe office in 2016 to inquire about bringing JA back into the school, after it had lapsed in recent years.
Today, Eveline offers JA My Business, JA Be Entrepreneurial, and JA Company Program as part of its curriculum. JA Zimbabwe facilitates training for teachers and student leaders, provides workbooks for facilitators and students, and works with school personnel to organize events with volunteers from various industries. JA Zimbabwe also arranges global celebrations, such as Global Money Week and International Youth Skills Day, as well as annual job-shadow opportunities for students. 
"JA has been very impactful on learners," Jobert said. On a day-to-day basis, he has found students more motivated to attend and participate in school, while "in the long-term, JA programs have led to the development of core skills such as critical thinking, collaboration, problem-solving, communication, and leadership, among others."
Eveline students in the JA Company Program have won national JA Zimbabwe Company of the Year competitions and competed at the regional level—like 2021 champion, Mystery Munch Company—and alumni have gone on to study at prestigious universities like Africa Leadership University. Many alumni have opted to start their own companies and create local jobs right out of school, including a hair salon in Bulawayo and a utensil business in Mutare.
"As a school, we believe we are part of the global institutions that are actively involved in the educational reform embracing new trends in education, such as experiential learning, challenge-based learning, and outdoor learning," said Jobert.
"Thanks to the support from both the Eveline school administration and the Provincial Education Office, learners have a great appetite for skills enhancement," said John Kennedy, JA Zimbabwe's coordinator for Bulawayo. "As such, JA Zimbabwe's work has progressed easily and culminated in the vibrant results we see at the school today."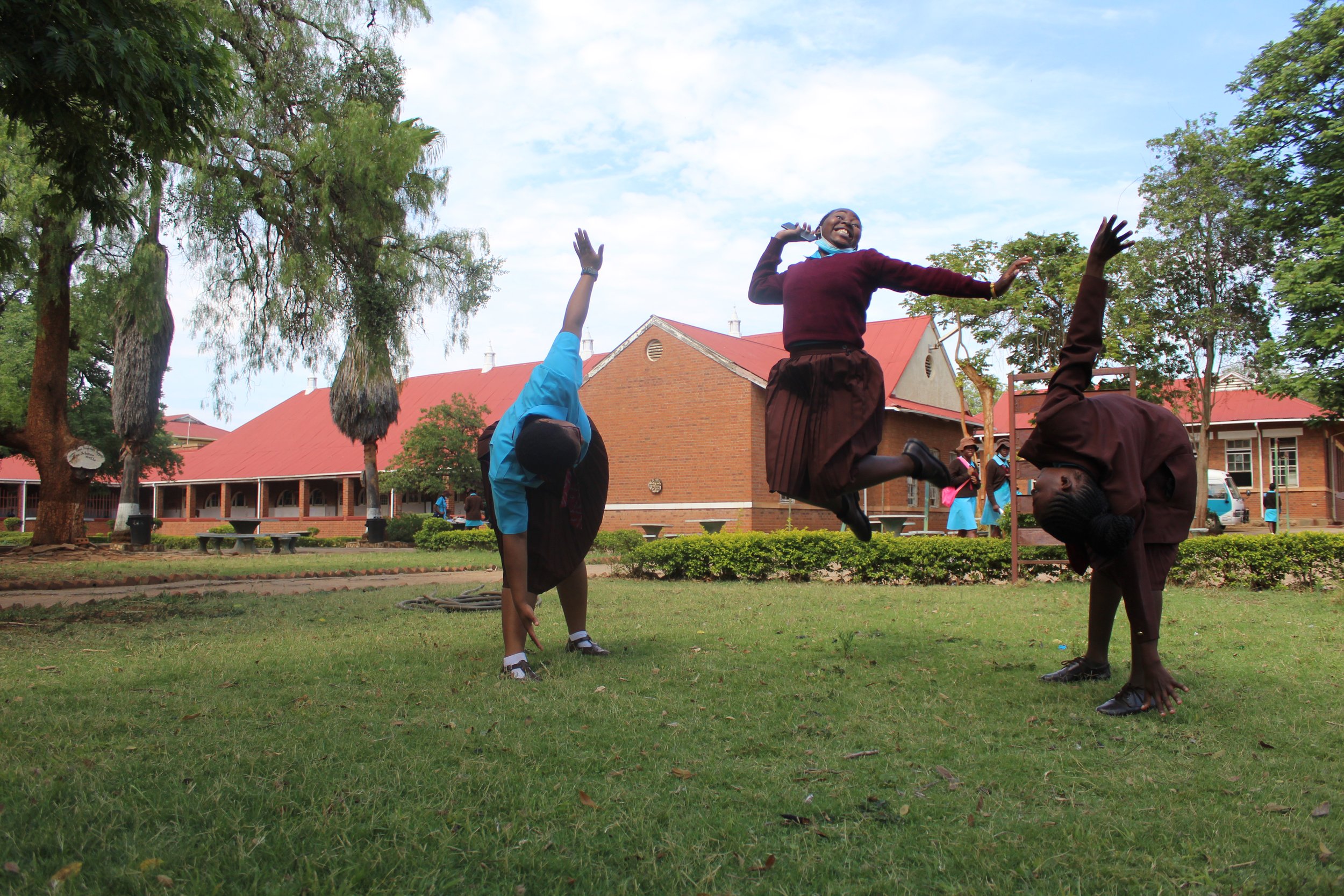 Launched in 2022, the World's Best School Prizes identify, recognize, and celebrate schools around the world with leading and innovative practices that have had a real impact on the lives of their students and of their community. The five prize categories—Community Collaboration, Environmental Action, Innovation, Overcoming Adversity, and Supporting Healthy Lives—each prize comes with a cash award of US$50,000 to help strengthen schools and contribute to wider societal progress.
If Eveline High School wins the World's Best Schools Prize in Innovation, it will use the prize money to fill gaps in challenge-based learning and learner innovation, including professional development, digital technologies, and scaling-up students' ideas. In addition to improvement in school infrastructure, like renovating spaces for computer students and improving Wi-Fi connectivity, the school will be able to purchase tablets to further cater to low-income students, who comprise the majority of the student population, and provided professional development opportunities for teachers to promote inclusivity among students.
After this announcement of the top ten, the top three schools in each category will be announced on September 15, accompanied by a public advisory vote, before the reveal of the 2022 winners during World Education Week, October 17–22. Eveline High School will present as part of the program on October 18. The virtual event is open to the public. Register today.